Movies
Other People's Money (1991)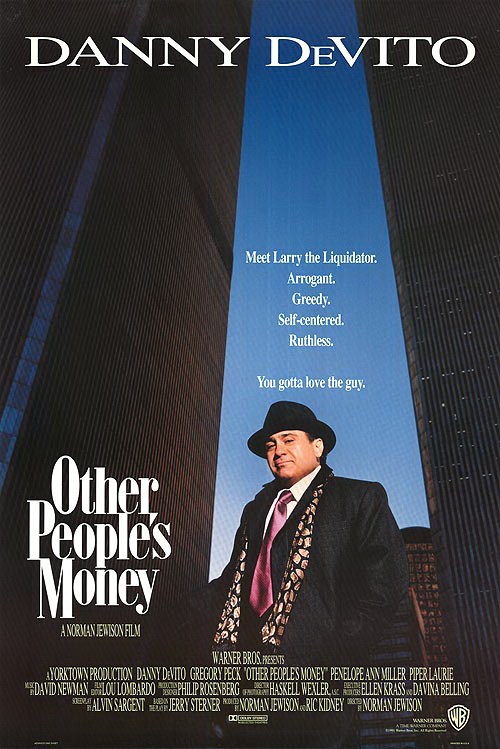 One of Catherine's favorite movies about money, it demonstrates the power of what can happen when the economics of new technology are balanced with the love of men and women, family, and community.
Speeches and Interviews
Ray Anderson: The business logic of sustainability
At his carpet company, Ray Anderson has increased sales and doubled profits while turning the traditional "take / make / waste" industrial system on its head. In a gentle, understated way, he shares a powerful vision for sustainable commerce.
Vinay Shandal – How conscious investors can turn up the heat and make companies change (Published Oct. 2018)
Shandal provides examples of the world's top activist-investor actions to show how individuals and institutions can copy their engagement and tactics to drive a positive change. Simple divesting of a non-ESG stock does not work because the company will not change its tactics or behavior ("You can't divest your way to a greener world"), but individual conscious investors should use their votes to have their money managed in line with their values.
Ioannis Ioannou – The rise of the responsible corporation (Published June 26, 2018)
Companies that wanted to contribute to society used to be ignored by investors, but these days, they are all expected to have a positive social impact. Why now? Corporations have a bigger footprint (for example, the 10 largest world companies have a combined revenue that is larger than that of 180 countries), and analysts are now more positive about ESG-friendly companies (less risk). Companies are now pressured to disclose climate-change-related risks. A "responsible corporation" is identified through corporate governance, stakeholder engagement, transparency and accountability, and time horizon of decision-making. Ioannou is a London Business School professor.
Martin Kremenstein – How ESG metrics work and why all investors should care (Published May 7, 2018 in the UK)
Martin Kremenstein, head of retirement and ETF solutions at Nuveen, explains how ESG metrics work and what it means to be a "conscious investor."
Kevin Peterson – Impact investing: your money doing good in the world—and your wallet (Published Oct. 5, 2017)
Kevin Peterson, who leads New Hampshire Charitable Foundation, explains how ESG (or what he calls "impact investing") is helping save the environment, boost local economies, and build child care centers through charitable foundations like his. He calls it a "credit union for philanthropy." His advice on how you can become an impact investor: use local businesses, keep your money in a credit union, and invest in ESG local funds.
Egil Matsen – Responsible investment: Government Pension Fund Global (Published May 23, 2017)
Matsen discusses how Norway's Government Pension Fund Global approaches responsible investing.
Christina Alfandary – Gabelli Funds: ESG Investing (Published Nov. 16, 2016)
Women and millennials are particularly interested in ESG investing, but the majority of individuals do not know how to invest in socially responsible ways. It is the role of financial advisors to educate and guide their clients to create an ESG portfolio.
Graham Sinclair – The rise of social and environmental data (Published Aug. 16, 2016)
Graham Sinclair is a sustainable investment strategist at SinCo (Sustainable Investment Consulting). Sinclair discusses the growing availability of ESG data points for investors.
Christian Ryther – Socially responsible investing is bullshit (Published Aug 3, 2016)
Christian Ryther of Curreen Capital says it's "buyer beware" when it comes to socially responsible investing (SRI) products.
Methodist Church – Investing Ethically (Published Jul. 2, 2016)
This five-minute film explains some of the work undertaken by the Joint Advisory Committee on the Ethics of Investment and the Central Finance Board of the Methodist Church in considering the ethics of investing.
Karina Funk – Sustainable investing: what you didn't know could make you money (Published Dec. 24, 2015)
Karina Funk is the founding mentor and judge of the Massachusetts Institute of Technology (MIT) Ignite Clean Energy Business Plan Competition. Using numerous examples, she argues that companies can achieve both sustainable investing and profit at the same time rather than having to choose one over the other.
Don Larson – Running a business with a social mission (Published June 3, 2015)
After selling his possessions and moving to Mozambique to open a cashew company with a strong social mission, Don almost lost his life. The event galvanized him to be even more resolute in building a company that helps transform the lives of his workers and those in his community. He now ships cashews to retailers worldwide through his business, The Sunshine Nut Company. His company has a social bottom line as it helps transform the lives of his workers.
Graham Sinclair – Investing as if the future matters (Published March 12, 2014)
Graham Sinclair is a sustainable investment strategist at SinCo—Sustainable Investment Consulting—and co-founder of the not-for-profit Africa Sustainable Investment Forum project, AfricaSIF.org. His motto is "invest as if the future matters," but he is worried that many investors do not do so. Sinclair encourages them to invest long-term in sustainably-friendly companies. Any individual investor is part of the investment chain.
Chris McKnett – The investment logic for sustainability (Published Feb. 14, 2014)
McKnett makes the case that large institutional investors are the ones that can bring about some major environmental progress and that 80% of CEOs around the world seriously consider ESG factors as crucial to their future success. Some pension funds, like CalPERS in California and HESTA in Australia, have moved toward holding almost 100% of their portfolio in sustainable investments. Taking into account only strong financial data is no longer enough—investors need to look at companies' ESG structures, too.
Solving Our Sustainability Problems: Backcasting (Published Jan. 22, 2014)
An animated explanation of the backcasting concept of planning, which is done not by looking at what happened in the past but by looking at a goal and planning all the steps that led to that goal. The backcasting principle is used in designing a sustainable society.
Gurneeta Vasudeva Singh – The Norwegian Sovereign Wealth Fund and responsible investing (Published June 28, 2013)
Norway's model of "responsible investment" seeks financial returns via investments in ethical and sustainable entities.
Tom Van Dyck – Socially-reponsible investing for long term safety and returns (Published Feb. 12, 2013)
In the 1980s, Van Dyck helped California pension funds to divest from South Africa securities in order not to support the apartheid regime. He analyzes the outperformance of the Domini Fund to prove that sustainability investing is also good business sense. Socially responsible investments can deliver returns that are highly rated and durable.
Ernesto Sirolli – Truly sustainable economic development (Published Sept. 12, 2012)
Ernesto Sirolli got his start doing aid work in Africa in the '70s—and quickly realized how ineffective it was. In this passionate and entertaining talk, he shares his insights on sustainable economic development and how entrepreneurs can be truly supported. The first principle of aid should be "respect." His message is: "Do not initiate anything—respond to the need and do not arrive in a community with your own ideas how to save them."
Documentaries
Where to Invade Next (2016)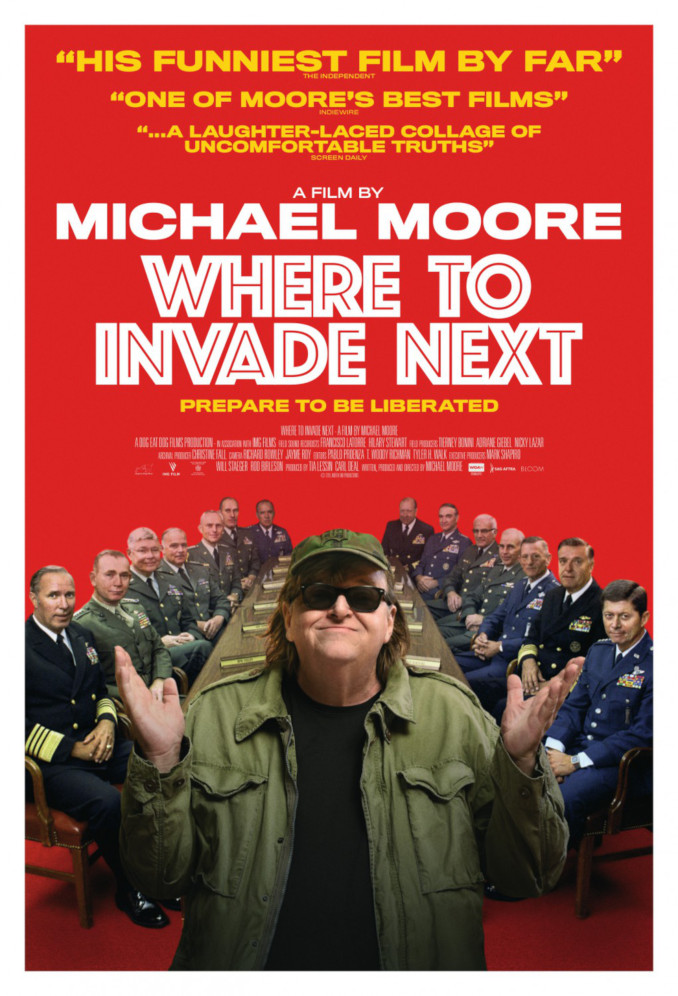 To show what the U.S. can learn from the rest of the world, director Michael Moore playfully visits various nations in Europe and Africa as a one-man "invader" to take their ideas and practices for America. Whether it is Italy with its generous vacation time allotments, France with its gourmet school lunches, Germany with its industrial policy, Norway and its prison system, Tunisia and its strongly progressive women's policy, or Iceland and its strong female presence in government and business among others, Michael Moore discovers there is much that America should emulate.